Why Us
What is thermoplastic coating dip powder?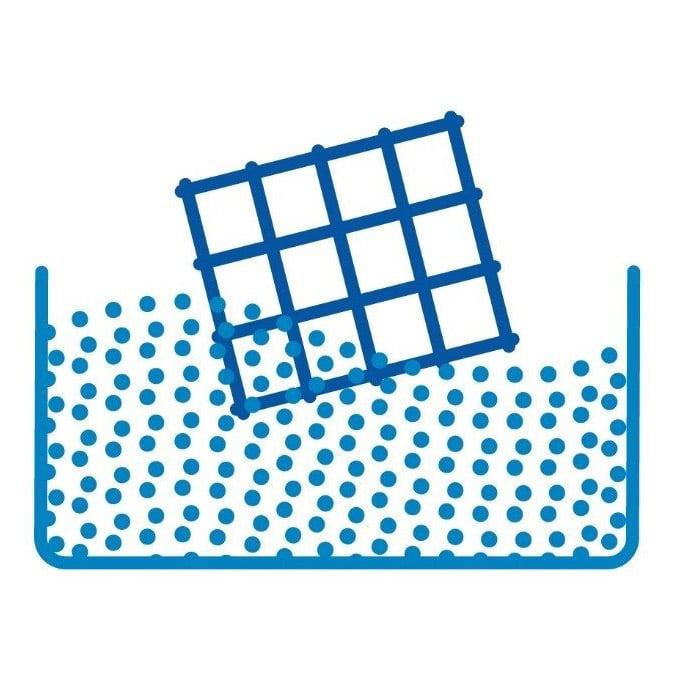 Thermoplastic coating dip powder is a kind of thermoplastic powder coatings that is applied using a fluidized bed dipping system. The preheated parts are immersed in a hopper with a fluidized thermoplastic powder coating. The powder is attracted to and subsequently fuses to the heated surface .
Thermoplastic coating is usually in powder form. It does not react chemically during heating. The metal's surface is first heated to the desired temperature. The subsequent dipping,post-heat and cooling process then causes the coating to levelling, harden and gain strength and excellent performance.
PECOAT® thermoplastic polyethylene and PVC coating powder prevails over other coatings for excellent performance and high cost efficiency. The main advantage lies within its high adhesion strength which makes the coating extremely resistant to impact, mar, scratch even get peeled.
Why use thermoplastic coatings?
Thermoplastic coatings can be laid down in much thicker coatings than other powder coating options. They feel softer and more comfortable to touch than hard shell coatings.
The thick plastic coating is an excellent electrical insulator. It also makes the coated objects relatively inert in terms of temperature transmission.
The thermoplastic material melts and flows to create a very smooth, continuous surface that covers corners well, it is long-lasting and has excellent UV resistance for color retention.
Compared to thermoset powder coatings, thermoplastic coatings contain no VOCs, halogens or BPA and are environmentally responsible.
The unique properties of thermoplastic coatings make them extremely useful in a range of applications. PECOAT® thermoplastic coating dip powder – polyethylene and PVC powder coating are widely use in:
Household appliances
Auto parts
Coating of aluminum profiles
Window trim
Indoor and outdoor furniture
Building construction
Metal fences and railings
Food service area
Merchandise display, etc.