Nylon (Polyamide) Powder Coating

PECOAT® Nylon Powder Coating
PECOAT® nylon ( Polyamide, PA ) powder coating is mainly used in the fields of transmission shaft, spline shaft, door slides, seat springs, engine hood support bars, seat belt buckles, storage boxes, printing roller, ink guide roller, airbag shrapnel, anti-loose screws, underwear accessories, and hanging tool cleaning baskets, dishwasher basket,ect. It provides wear resistance, noise reduction, safety, environmental protection, and energy-saving functions. This product has exclusivity and cannot be replaced by other general-purpose plastics.
Nylon powder coating, as a more wear-resistant plastic coating in the market, has many advantages:
Wear resistance: This property is 8 times that of copper under low load. The nylon coating on the friction parts when the car is scrapped is basically intact.
Easy to use, high efficiency, suitable for mass production and assembly line work.
Self-lubricating effect, which reduces noise when the parts are in friction.
Excellent corrosion protection and chemical resistance.
Excellent chip resistance and graffiti resistance.
Exceptional UV and weathering resistance with over 15 years minimal fade and chalk protection.
Cold weather performance to -70C
Will not support mold growth.



| Code | Color | Use Method | | | Use Industry |
| --- | --- | --- | --- | --- | --- |
| | | Dipping | Mini Coating | Electrostatic Spray | |
| PE7135,7252 | Natural,Blue,Black | √ | | √ | Automotive Parts |
| PET7160,7162 | Gray | √ | | | Water Industry |
| PE5011,5012 | White,Black | | √ | | Mini Parts |
| PAT5015,5011 | White,Gray | √ | | | Wire Products |
| PAT701,510 | Natural | √ | | √ | Printing Roller |
| PAM180,150 | Natural | | √ | | Magnetic Material |

Notes:
Pre-treatment involves sand blasting, degreasing and phosphating.
Our special primer is required when it is necessary.
Heating the parts in oven with temperature 250-330℃, the temperature can be adjusted according to the size of parts and thickness of coating.
Dip into the fluidized bed for 5-10 seconds.
Air cool slowly. If glossy coatings are required, the coated workpiece can be quenched in water after the powder has completely melted.
Coating methods for mini workpiece

Suitable for undergarment accessaries, magnetic core and various small parts.
We can offer any bespoke colour to match your needs.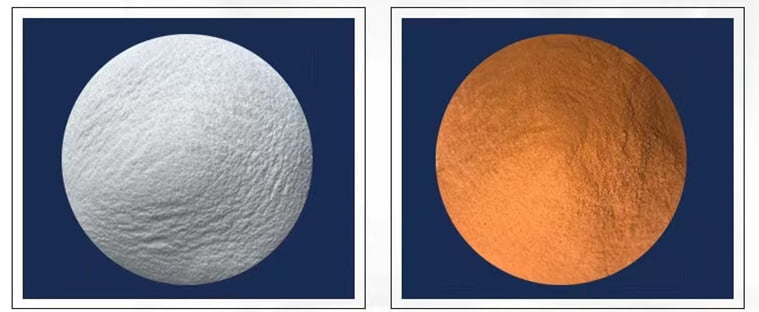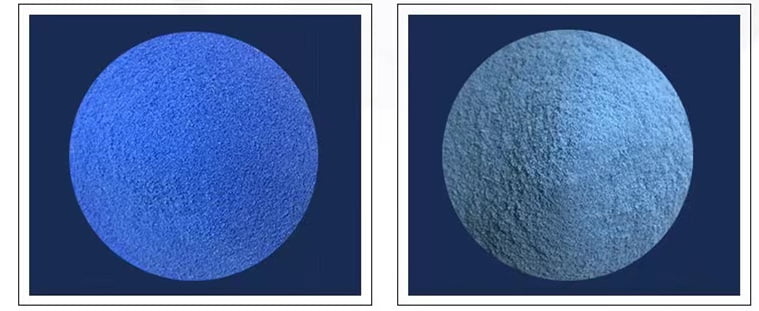 20-25Kg/Bag
PECOAT® thermoplastic powder is firstly packaged in a plastic bag to prevent the product from being contaminated and damp, as well as to avoid powder leakage. Then, packed with a woven bag to maintain their integrity and prevent the inner plastic bag from being damaged by sharp objects. Finally palletize all bags and wraped with thick protective film to fasten the cargo.