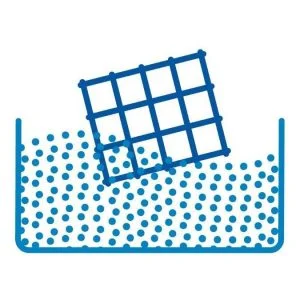 Thermoplastic coating dip powder is a kind of thermoplastic powder coatings that is applied using a fluidized bed dipping system. The preheated parts are immersed in a hopper with a fluidized thermoplastic powder coating. The powder is attracted to and subsequently fuses to the heated surface .
Thermoplastic coating is usually in powder form. It does not react chemically during heating. The metal's surface is first heated to the desired temperature. The subsequent dipping,post-heat and cooling process then causes the coating to levelling, harden and gain strength and excellent performance.
PECOAT® thermoplastic polyethylene powder coating and PVC powder coating prevails over other coatings for excellent performance and high cost efficiency. The main advantage lies within its high adhesion strength which makes the coating extremely resistant to impact, mar, scratch even get peeled.