Thermoplastic PVC Powder Coating
PECOAT® PVC Powder Coating
PECOAT® PVC powder coating is a type of thermoplastic powder coating formulated to be suitable for fluidized bed dipping process. It is made by Polyvinyl Chloride (PVC) resin as base material and adding plasticizers, pigments and other additives. This type of coating has excellent chemical, physical and mechanical resistance, and is commonly used in applications where flexibility, durability, and resistance to harsh environments are required.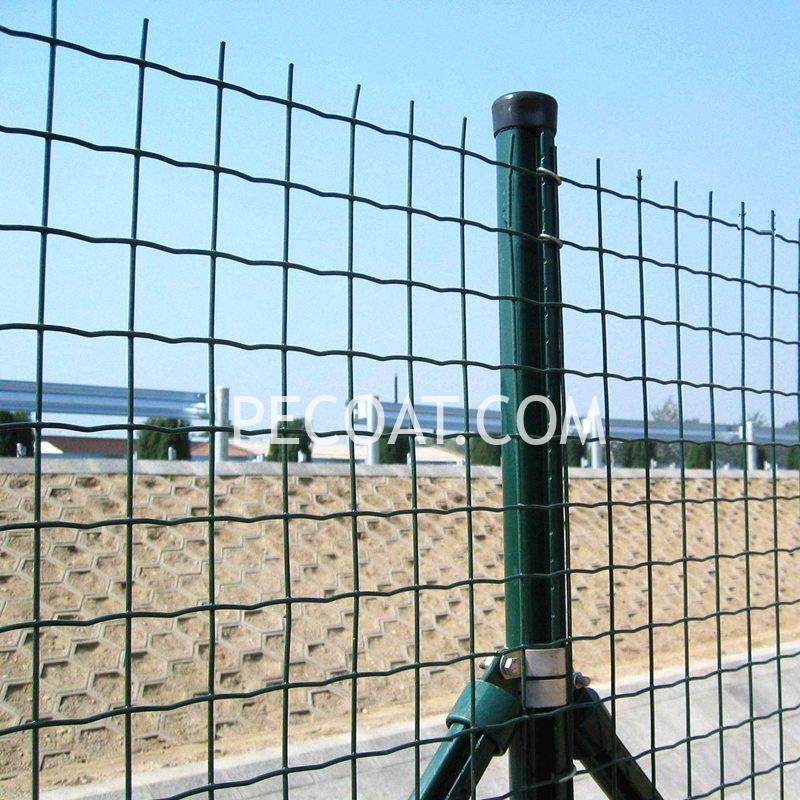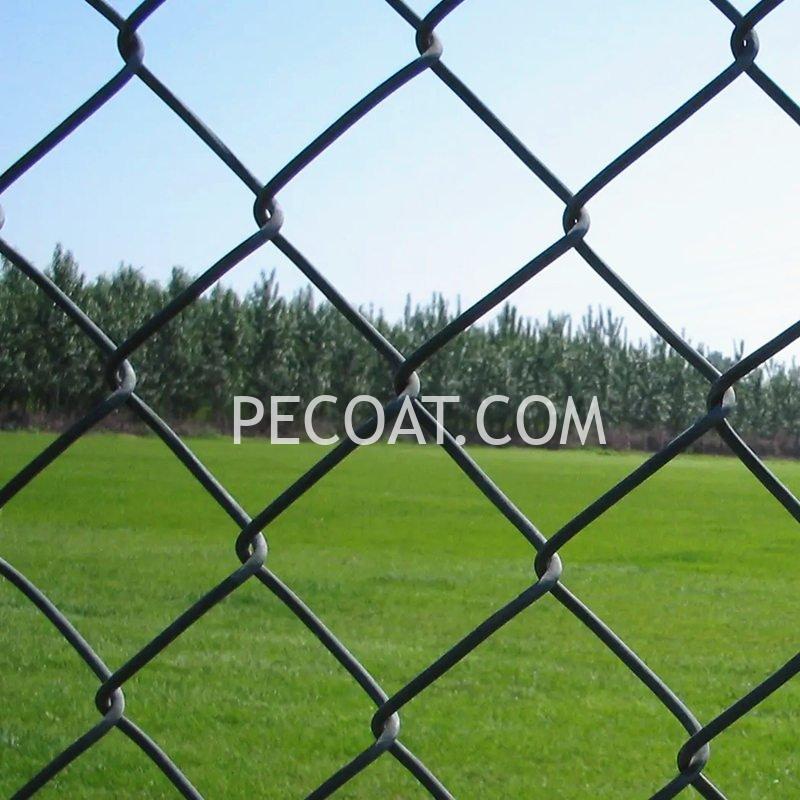 Polyvinyl chloride (PVC) powder coating has good weather resistance, excellent corrosion resistance, high mechanical strength, good electrical insulation. It is also low in price and cost-effective.
However, PVC powder coating also has some disadvantages. The temperature difference between the melting temperature and decomposition temperature of PVC resin is small, and the control of coating temperature is relatively strict to avoid the decomposition of coating during the coating process. Harmful gas is emitted during the dipping process. The coating surface is not too smooth and it is not easy to apply a thick coating.
We can offer any bespoke colour to match your needs.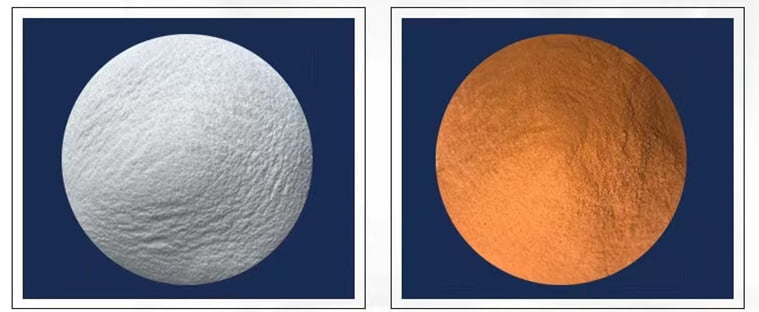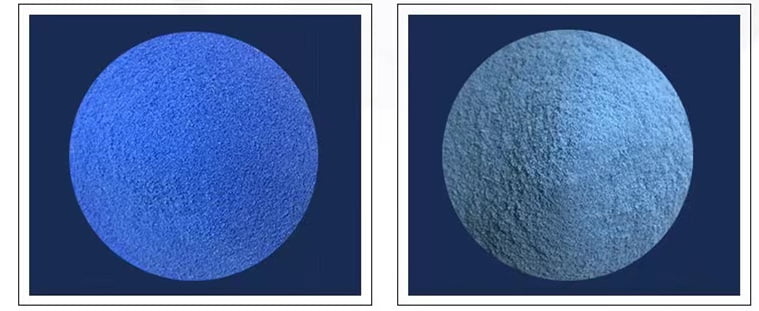 PECOAT® thermoplastic PVC powder coatings are designed for toughness, durable and anti-corrosion performance, without a primer. Its single layer thermoplastic coatings provide long term saving on maintenance, material costs and operating cost , and are used by a wide range of industries, such as electro-welded networks, welded wire mesh, steel wire, steel pipe, punching mesh; park, courtyard, garden fence, road fence, residential fence, hardware craft frame, shopping mall shelf, hanger, bicycle basket, breeding cage; highway guardrail, etc.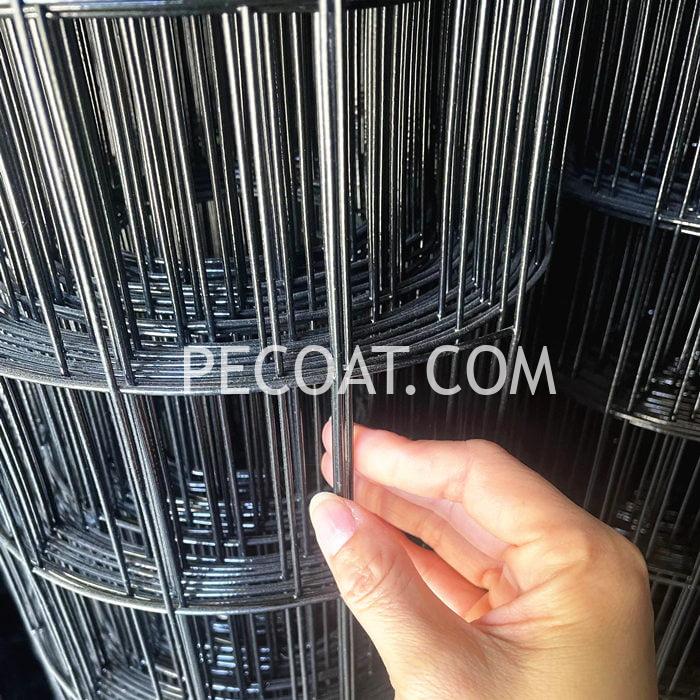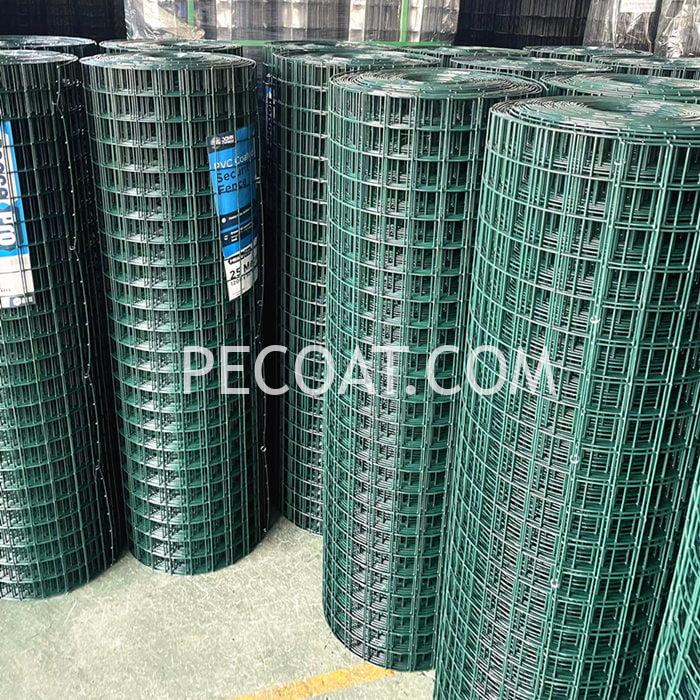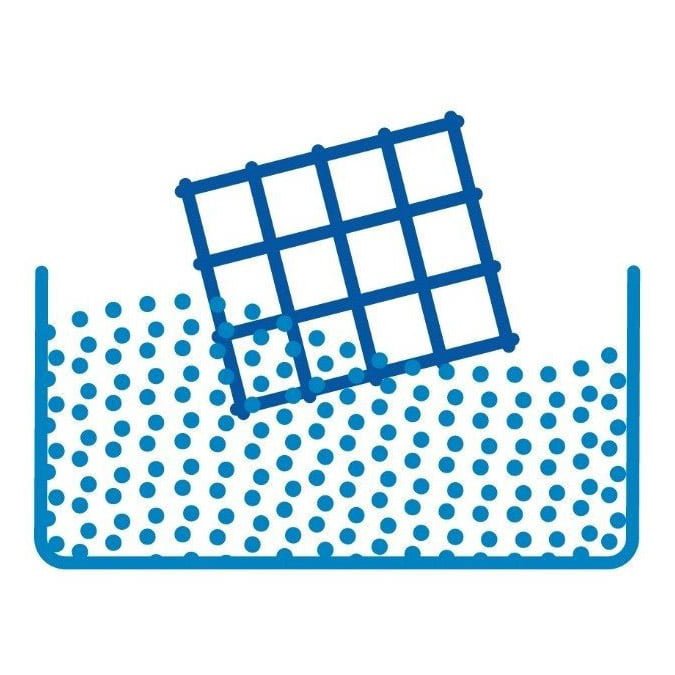 Fluidized Bed Dip Process
Pretreatment:  Clean and remove rust and oil through phosphating or sandblasting.
Primer Application: To give good adhesion,a special primer (water-based) is applied by immersion or brushing.
Workpiece preheating:  250-300°C (adjusted according to the workpiece, ie metal thickness)
Dip in Fluidized Bed : 4-20 seconds (adjusted according to the metal thickness and shape)
Post-heating to curing: 230-250°C, 0-5 minutes 
Cooling: air cooling or natural cooling
25Kg/Bag
PECOAT® thermoplastic PVC powder is firstly packaged in a plastic bag to prevent the product from being contaminated and damp, as well as to avoid powder leakage. Then, packed with a woven bag to maintain their integrity and prevent the inner plastic bag from being damaged by sharp objects. Finally palletize all bags and wraped with thick protective film to fasten the cargo.
Now ready for delivery!
A sample let you completely understand our products. A complete testing let you convinced that our products can run perfectly on your project. Each of our samples is carefully selected or customized according to customers' spec. From formula design, raw materials selection to production, we put a lots of efforts to ensure a successful start of cooperation.
Different substrate condition has different requirement for coating property, such as adhesion, flowing ability, temperature endurance, etc, these information is the basis of our sample design.
To maximize the chances of success of sample testing, and being responsible for both parties, kindly please supply the following information. Thank you so much for your serious treatment and cooperation.