China National Day Holiday Sep 29- Oct 6,2023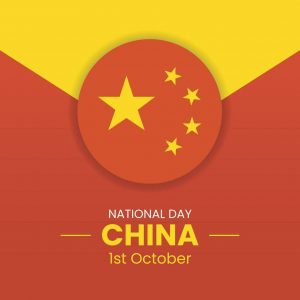 Dear valued customers,
We would like to inform you that from September 30th to October 6th, 2023, China will be observing two significant holidays: Mid-Autumn Festival and National Day.
Mid-Autumn Festival, also known as the Moon Festival, is a traditional Chinese festival celebrated on the 15th day of the 8th lunar month. It is a time for family reunions, moon gazing, and enjoying mooncakes. The festival is deeply rooted in Chinese culture and symbolizes unity, harmony, and good fortune.
National Day, also known as the Chinese National Day, commemorates the founding of the People's Republic of China on October 1st, 1949. It is a week-long holiday during which various celebrations and events take place across the country. People often travel, visit historical sites, and participate in festive activities to celebrate the achievements and progress of China.
Please note that our offices in China will be closed during this period, and there may be delays in our response to your inquiries. We apologize for any inconvenience caused and appreciate your understanding.