Category:
What is Polyamide?
Polyamide, also known as nylon, is a synthetic polymer that is widely used in various industries due to its excellent mechanical properties, chemical resistance, and durability. It was first developed in the 1930s by a team of scientists at DuPont, led by Wallace Carothers, and has since become one of the most important engineering plastics in the world.
Polyamide is a type of thermoplastic polymer that is made by combining a diamine and a dicarboxylic acid through a process called polycondensation. The resulting polymer has a repeating unit of amide groups (-CO-NH-) that give it its characteristic properties. The most common polyamide is nylon 6,6, which is made from hexamethylenediamine and adipic acid.
Polyamide has a number of unique properties that make it ideal for a wide range of applications. It is a strong and durable material that can withstand high temperatures and pressures, making it suitable for use in high-performance applications such as automotive parts, electrical components, and industrial machinery. It is also resistant to chemicals, abrasion, and impact, making it a popular choice for products that need to withstand harsh environments.
One of the key advantages of polyamide is its versatility. It can be easily molded into a variety of shapes and sizes, making it suitable for use in a wide range of products. It can also be reinforced with other materials such as glass fibers or carbon fibers to enhance its strength and stiffness.
Polyamide is used in a wide range of industries, including automotive, aerospace, electronics, and consumer goods. In the automotive industry, it is used to make parts such as engine covers, air intake manifolds, and fuel tanks. In the aerospace industry, it is used to make components such as aircraft engine parts and structural components. In the electronics industry, it is used to make components such as connectors, switches, and circuit boards. In the consumer goods industry, it is used to make products such as clothing, luggage, and sports equipment.
Polyamide has also been used in the medical industry for a variety of applications. It is used to make surgical sutures, catheters, and other medical devices due to its biocompatibility and ability to withstand sterilization processes.
In conclusion, polyamide is a versatile and durable synthetic polymer that has a wide range of applications in various industries. Its unique properties make it an ideal material for high-performance applications that require strength, durability, and chemical resistance. As technology continues to advance, it is likely that polyamide will continue to play an important role in the development of new products and technologies.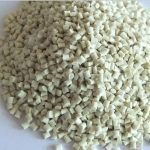 1. Polyamide resin (polyamide), referred to as PA, commonly known as Nylon 2. Main naming method: according to the number of carbon atoms in each repeated amide group. The first digit of the nomenclature refers to the number of carbon atoms of the diamine, and the following number refers to the number of carbon atoms of the dicarboxylic acid. 3. Types of nylon: 3.1 Nylon-6 (PA6) Nylon-6, also known as polyamide-6, is polycaprolactam. Translucent or opaque milky white resin. 3.2Read More …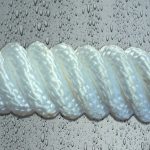 Nylon fiber is a synthetic polymer that was first developed in the 1930s by a team of scientists at DuPont. It is a type of thermoplastic material that is made from a combination of chemicals, including adipic acid and hexamethylenediamine. Nylon is known for its strength, durability, and resistance to wear and tear, making it a popular material for a wide range of applications. One of the key properties of nylon is its ability to be molded into a varietyRead More …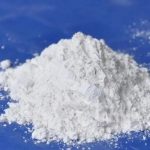 Nylon powder uses Performance Nylon is a tough angular translucent or milky white crystalline resin. The molecular weight of nylon as an engineering plastic is generally 15,000-30,000. Nylon has high mechanical strength, high softening point, heat resistance, low friction coefficient, wear resistance, self-lubrication, shock absorption and noise reduction, oil resistance, weak acid resistance, alkali resistance and general solvents, good electrical insulation, has Self-extinguishing, non-toxic, odorless, good weather resistance, poor dyeing. The disadvantage is that it has high water absorption, whichRead More …