Polyolefin Polyethylene PO/PE lining Coating Powder for Steel Lining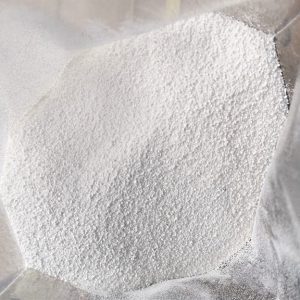 Plastic coating lined steel pipe is based on ordinary carbon steel pipe, with chemically excellent thermoplastic lining. It is formed by cold drawing compound or rolling molding. It has both the mechanical properties of steel pipe and the corrosion resistance of plastic pipe. It has the characteristics of scale inhibition, resistance to microbial growth, making it an ideal pipeline for transporting acid, alkali, salt, corrosive gases, and other media. The thermoplastic coatings commonly used for lining are PO, PE, PP, and PTFE.
PO is the abbreviation for polyolefin, which is a polymer of ethylene and belongs to the category of high molecular weight polyethylene. It can be copolymerized with ethylene, propylene, butene, and other olefins, as well as blended with certain additives to enhance its properties. It is a new type of lining material with corrosion resistance, antistatic properties, non-toxicity, high strength, and good rigidity. It can be used in a temperature range of -20°C to 90°C and processed using a special thermal rotational molding process. It has a relatively low price and exhibits strong adhesion to steel. It is widely used in industries such as chemical, metallurgy, food, transportation, pharmaceuticals, chlor-alkali, shipping, mining, and textiles. The processing technique allows for the fabrication of complex structures, making it highly favored by users.
As a copolymer of ethylene, propylene, and butene, PO not only retains the corrosion resistance of ethylene and propylene but also exhibits good heat resistance, impact resistance, and electrical insulation properties. Its operating temperature can be 20-30 degrees higher than that of polyethylene. It overcomes the poor adhesion between polyethylene, polypropylene, and metals, exhibiting strong bonding strength and ensuring a firm connection with metals. It is currently one of the most ideal corrosion-resistant materials worldwide. Equipment, pipelines, and fittings lined with PO can withstand vacuum conditions up to -0.092 MPa. Additionally, due to its strong bonding strength, it greatly limits the shrinkage and elongation caused by thermal changes. This ensures that equipment, pipelines, and fittings coated with PO are not damaged by shrinkage or expansion, guaranteeing long-term stability. PO is suitable for various concentrations of acid, alkali, salt solutions, and certain organic solvents.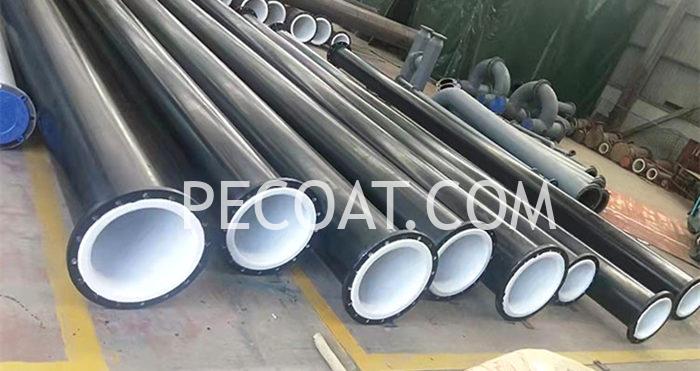 Polyolefin (PO) Lining Coating Advantages:
One-piece molding, no welding seams, no joints, corrosion resistance, aging resistance, crack resistance, negative pressure resistance, no peeling. All lining surfaces are formed in one piece, without artificial operation joints and welding points; therefore, they have good integrity, no defects, and no leakage.
Any shaped steel parts can be lined, easy installation and maintenance, can be repaired, cost-saving. The product has a smooth appearance, no bubbles, non-toxic, and no pinholes.
High-quality materials: Imported and domestic polyolefin resins specially used for producing corrosion-resistant linings for carbon steel equipment.
Professional formulation: According to the film-forming theory, the resin ratio of PO is improved to optimize the performance of each part of the lining layer.
Unique thermal molding process: Strict temperature control is carried out at different lining stages, making it a one-time molding effective molecular crystallization including the bottom layer, structural layer, and surface layer, thereby improving the corrosion resistance, permeability resistance, and composite performance with the jacket.
PO overcomes the common problem of weak structure and easy damage caused by secondary processing of rubber, PE, PP, and PVC linings, such as the welding (or body bonding) of lining materials and the flanging of pipeline ends. It has the advantages of good overall equipment performance, high rigidity, and strong resistance to hydrofluoric acid.
Through thermal molding, material selection, and modification, PO combines the lining layer with the metal body into a solid and dense whole, which can be used for a long time in environments with higher temperatures or frequent temperature changes, overcoming various damages caused by thermal expansion and contraction of non-metallic lining products (such as rubber, PE, PP, and PVC), such as bubbling and delamination.
Steel-lined polyolefin (PO) products are widely used in petroleum, chemical, machinery, metallurgy, pharmaceutical, dye, food, biochemical, textile, electroplating, environmental protection, and other fields. The corrosion-resistant layer is stable against various concentrations of inorganic acids, organic acids, alkalis, and salts. It is an ideal alternative material for rubber, enamel, fiberglass, stainless steel, plastic sheets (pipes), etc. within the temperature range of -20°C to 90°C.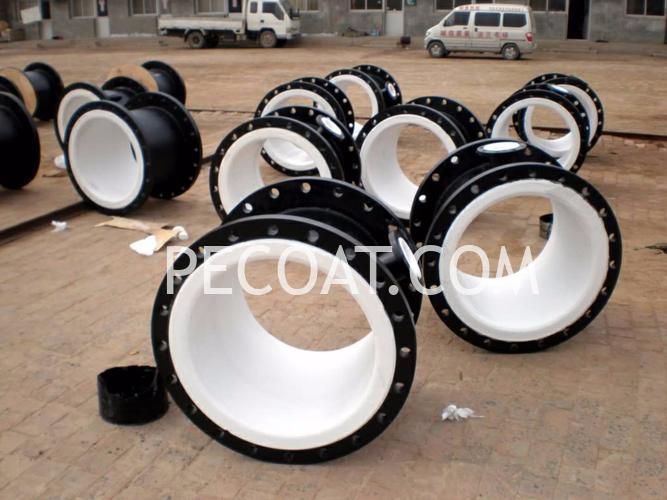 Advantages of Polyolefin PO Lining Coating:
Both PO and rubber are commonly used materials for lining hydrochloric acid storage tanks, with excellent resistance to hydrochloric acid corrosion and similar temperature ranges, and their prices are basically the same. From the analysis of PO performance characteristics, PO as a lining material for hydrochloric acid storage tanks has a higher cost performance ratio than rubber lining, and its advantages are mainly reflected in the following two aspects:
1) PO has stable chemical properties, aging resistance, and long service life. The service life of PO-lined hydrochloric acid storage tanks can reach 30-50 years, while rubber is prone to aging and its service life cannot reach 30 years.
2) PO has strong adhesion, and the PO lining is tightly combined with the lined steel body, even with frequent temperature changes, there will be no delamination. Rubber lining is prone to detachment from the lined steel parts, especially as the temperature increases, it is prone to delamination, which can cause corrosion of the steel parts and lead to hydrochloric acid leakage accidents. In addition, the detached rubber may block the connected pipelines.
PE is the abbreviation for polyethylene. PE powder is widely used in rotational molding, inner wall coating of steel pipes, and plastic lining for corrosion protection. It has excellent flowability, smooth surface, crack resistance, acid and alkali resistance, good heat resistance, and resistance to environmental stress cracking.
Differences of PE Lining Storage Tank and PO Lining Storage Tank
PE stands for polyethylene, which is a thermoplastic material with good corrosion resistance and wear resistance. It has high density and hardness but poor toughness. Therefore, PE tanks are commonly used to store chemicals such as acids, alkalis, and salts.
On the other hand, PO stands for polyoxymethylene, which is a high-performance engineering plastic with excellent chemical corrosion resistance and heat resistance. It has low density and hardness but good toughness. Therefore, PO tanks are usually used to store high-temperature, high-pressure, and highly corrosive chemicals such as acids, alkalis, esters, and ketones.
In addition, PE and PO have different prices. Due to its high-performance nature, PO is relatively more expensive. PE, on the other hand, has a relatively lower price, making it more widely used in general chemical storage applications.
In summary, the application of PE and PO in steel-lined plastic storage tanks differs. The choice of material should be based on the properties of the chemicals and storage conditions.