Aliphatic TPU solve the yellowing problem of ETPU shoes soles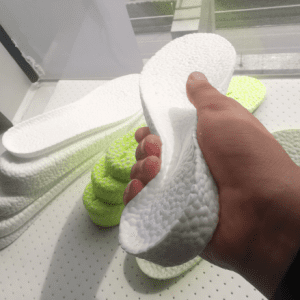 ETPU is a kind of TPU material formed by supercritical foaming. Because its appearance is similar to popcorn, the midsole made of ETPU is called popcorn midsole. It has excellent resilience, extremely low compression permanent deformation, good wearing experience, and environmentally friendly and efficient processing.
Adidas is the earliest sports brand to use popcorn midsole, and its Boost series shoes were once popular in the market. Due to the excellent performance of ETPU midsole, more and more sports brands have adopted it in sports shoes.
However, over time, people have found that the white ETPU midsole will turn yellow after long-term wear, and it is the kind that cannot be cleaned, which affects the wearing experience to some extent.
Why does the ETPU midsole turn yellow after long-term wear? This has to do with the molecular structure of TPU.

TPU is the abbreviation of thermoplastic polyurethanes, which is a multiphase block copolymer composed of diisocyanate, chain extender, and polyol. Depending on the type of diisocyanate, TPU is mainly divided into aromatic TPU and aliphatic TPU, and the performance difference between the two is mainly concentrated in the resistance to yellowing.
The common component of aromatic TPU: diphenylmethane diisocyanate (MDI)
The common component of aliphatic TPU : hexamethylene diisocyanate (HDI)
Most of the TPU used in daily life is aromatic TPU, which is prone to yellowing due to the benzene ring structure on MDI, as shown in the figure below.

MDI has a methylene bridge between two phenyl groups, and this methylene is easily oxidized in the environment of ultraviolet light, thereby losing hydrogen on the methylene bridge, as shown in the figure below.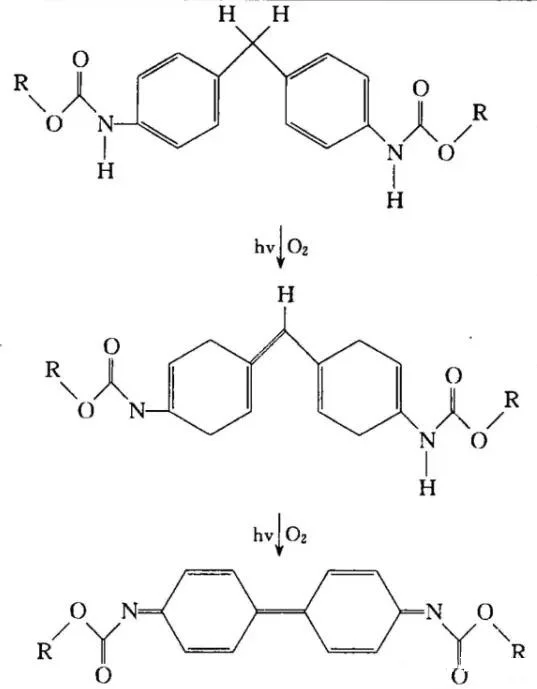 This chemical reaction forms a conjugated system between two aromatic rings, which is called quinoid imine. Although this oxidation reaction has little effect on the physical properties of TPU, it can cause irreversible yellowing of TPU.
Since ETPU is prepared by foaming with common aromatic TPU, yellowing is inevitable. How to solve this problem? Using aliphatic TPU is a good way.
Aliphatic TPU, also known as non-aromatic TPU, as shown in the figure below, has a linear structure of diisocyanate ester molecule. Compared with aromatic TPU, its resistance to yellowing is greatly improved.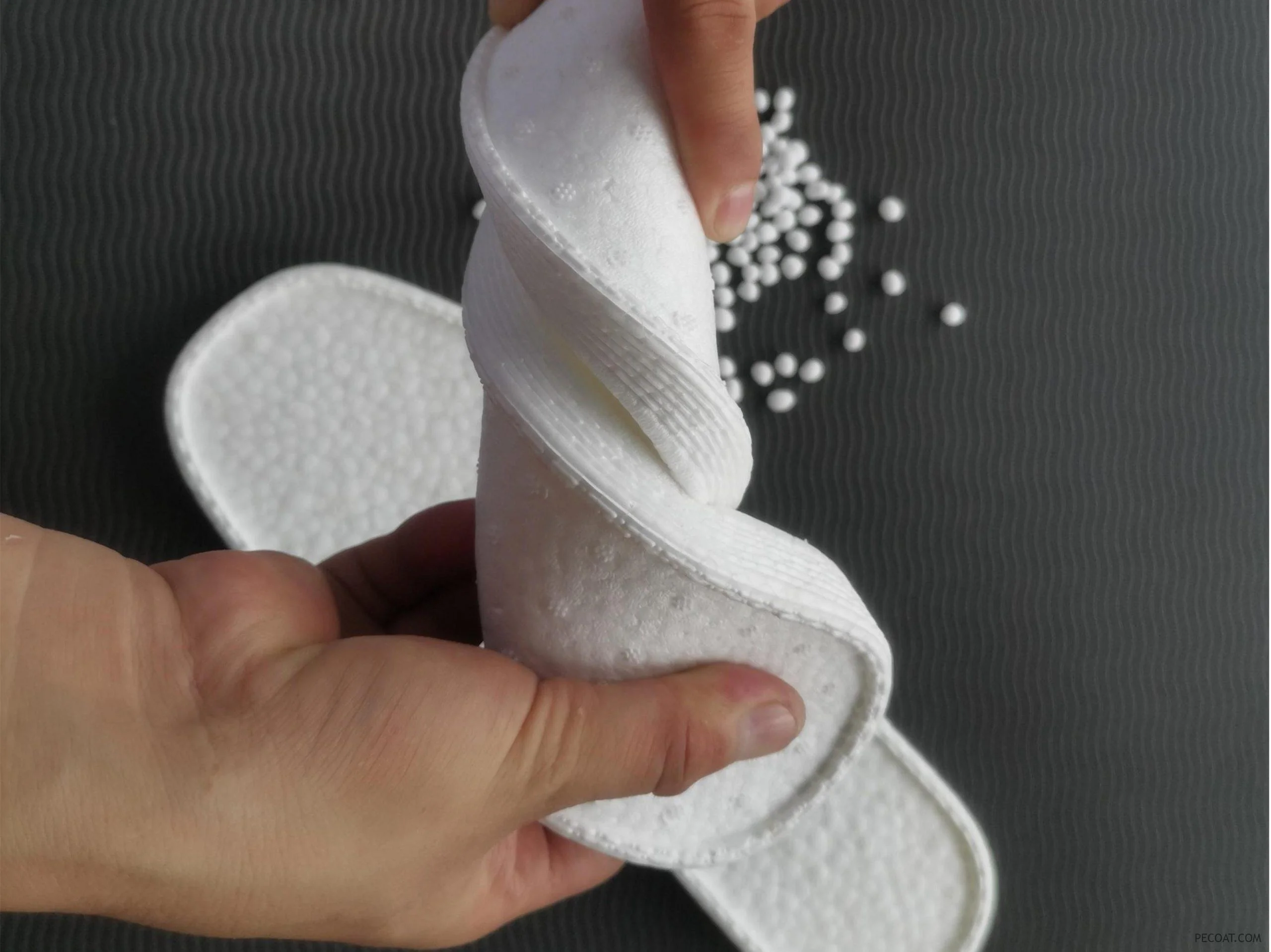 Aliphatic TPU has a wide range of hardness, and like ordinary TPU, taking 40D and 45D as examples, after foaming, they correspond to 45C and 50C midsoles, respectively, with characteristics such as low density, good elasticity, excellent resistance to yellowing, and excellent tear resistance.