Plastic Powder Coating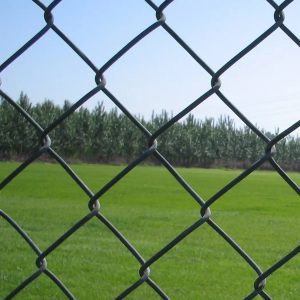 Plastic powder coating is a type of thermoplastic coating that involves applying a dry plastic powder to a substrate, which is then cured under heat to form a hard, durable, and attractive finish. This process is commonly used to coat metal surfaces to provide protection against corrosion, abrasion, and weathering, as well as to enhance their aesthetic appearance.
The powder coating process involves several steps, starting with the preparation of the substrate. This involves cleaning and pre-treating the surface to ensure that it is free of dirt, oil, and other contaminants that could interfere with the adhesion of the powder. Next, the powder is applied to the surface using fluidized bed or an electrostatic gun that causes them to adhere to the substrate. The coated substrate is then heated in an oven, which melts the powder and causes it to flow and cure, forming a smooth, even coating.
One of the main advantages of plastic powder coating is that it is environmentally friendly. Unlike traditional liquid coatings, which contain solvents that can release harmful VOCs (volatile organic compounds) into the atmosphere, powder coatings are typically solvent-free and produce very little waste. This makes them a more sustainable and eco-friendly option for coating a wide range of materials.
Another benefit of plastic powder coating is that it provides excellent corrosion protection. The powder coating creates a barrier between the substrate and the environment, preventing moisture and other corrosive elements from penetrating the surface and causing damage. This makes powder coatings ideal for use in harsh or corrosive environments, such as marine or industrial settings.
One of the key factors that determines the quality and performance of a plastic powder coating is the composition of the powder itself. Most powder coatings are made from thermoplastic polymers, which create a tough, durable finish during the curing process. Common polymers used in thermoplastic powder coatings include Polyethylene, polypropylene, polyester, polyvinyl chloride, chlorinated polyether, polyamide, cellulose, polyester, etc.
1. Polyethylene powder coating has excellent anti-corrosion function, chemical resistance, excellent electrical insulation and UV radiation resistance. It can be used for chemical tanks, impellers, pumps, pipeline inner walls, surface shells, metal sheets, refrigerator inner nets, car parts, etc. Its defect is low mechanical strength and poor adhesion to the substrate.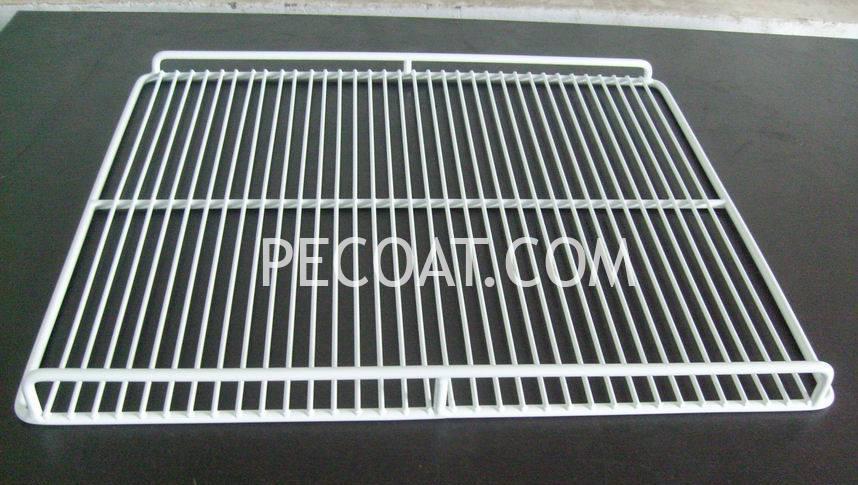 2. Nylon powder coating, also known as polyamide, has high melting point due to the hydrogen bonding between the chlorine atoms on the molecular chain and the hydrogen atoms on the adjacent chain segments. Nylon has high mechanical strength, impact resistance, hardness, wear resistance, low friction coefficient, low dust absorption, etc. It can be used for special parts such as water pump impellers, textile machinery parts, diesel engine starter piston parts, sailboat propellers, car wheels, motorcycle brackets, agricultural machinery, construction and sports equipment. Nylon powder coating is non-toxic, tasteless, resistant to salt water, mold and bacteria, and is suitable for spraying food industry parts, drinking water pipes and food packaging.
3. Polyvinyl chloride powder is one of the most widely used polymers that can be mass-produced after industrialization. It has excellent solvent resistance, good corrosion resistance to water and acid, impact resistance, salt spray resistance, can prevent food contamination, and has high insulation for electrostatic spraying. It is mainly used for coating metal mesh panels, steel furniture, chemical equipment, etc.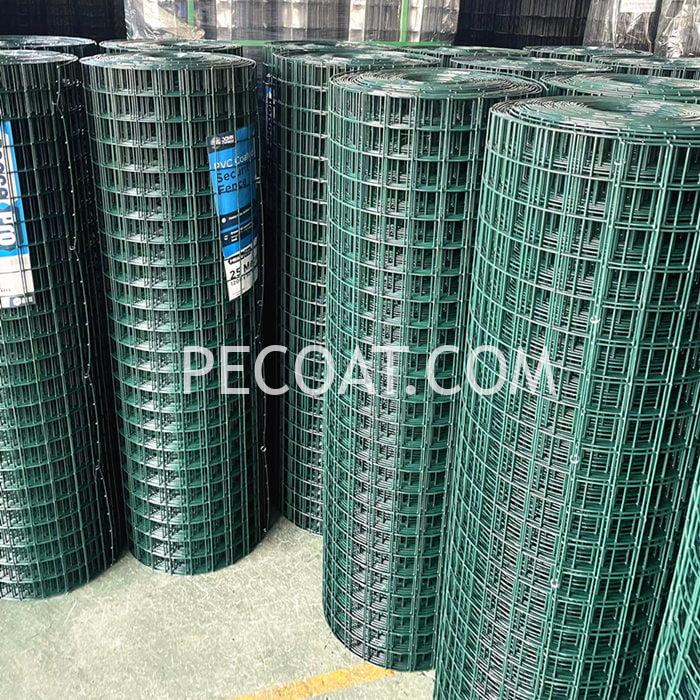 4. Fluororesin powder coating can be prepared from various fluorinated polymers, such as polytetrafluoroethylene (PTFE), polytrifluorochloroethylene (PTFCE), polyvinylidene fluoride (PVDF), etc. PTFE has a high melting point of up to 327℃ and can be used for a long time in the range of -250~250℃. It also has excellent corrosion resistance, even in aqua regia, excellent dielectric function, extremely low friction coefficient and self-lubricating properties, so it is known as the "plastic king". It is widely used in petroleum, chemical anti-corrosion coatings, sealing, bearing lubrication materials, electronic and electrical materials, ship launching rails and non-stick pan coatings. PTFCE is cheaper than PTFE, and the processing temperature can be lowered. The coating can be used for a long time below 130℃. Its ability to resist alkali and fluor
Overall, plastic powder coating is a versatile and effective coating option that offers a range of benefits and advantages over traditional liquid coatings. From its environmentally friendly properties to its excellent corrosion and weather resistance, powder coating is an increasingly popular choice for a variety of industries and applications.
Using Process for Plastic Powder Coating