TPU 3D Printing has advantages in mass production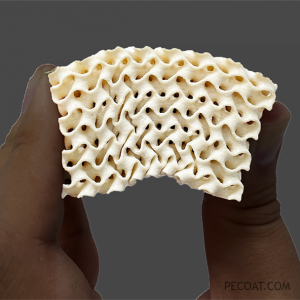 Advantages of TPU 3D printing
For the finished product:
Flexibility,Excellent wear resistance,Good oil resistance,High strength,Semi-transparency,Can withstand 176°F (80°C),Abrasion resistance
During the manufacturing process: Low shrinkage rate
TPU 3D printing for mass-producing shoes
TPU 3D printing for mass-producing shoes challenges the traditional belief that once the production quantity of a single order exceeds 10,000 units, it is more cost-effective to switch to injection molding or other traditional manufacturing methods. However, additive manufacturing has unique characteristics. TPU 3D printing for mass production of shoes is not only a more economical choice but also a faster method for producing better and more efficient products.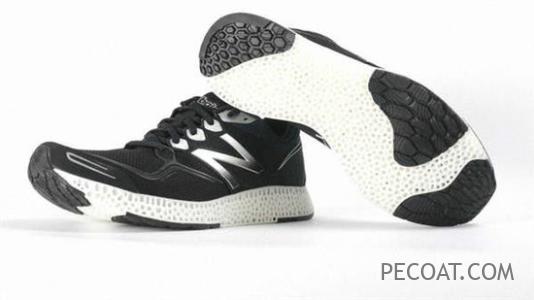 Advantages of TPU 3D printed shoes
For consumers: lightweight, good rebound, breathability, and customization options.
For producers: shortened time to market, inventory management, reduced labor costs.
For shoe companies: quick product iteration and responsiveness to market demands through 3D printing technology.
For designers: freedom from traditional manufacturing constraints, greater design flexibility, streamlined processes, and higher efficiency. Leveraging the advantages of 3D printing technology in manufacturing complex structures provides more room for innovation in shoe design.
Currently, there are two materials used for 3D printed shoes: TPU powder and resin. Resin material is suitable for prototyping and detailed presentation, but its performance is limited. TPU material, on the other hand, offers excellent performance, environmental friendliness, and the surface of the product can achieve resin-like effects through post-processing.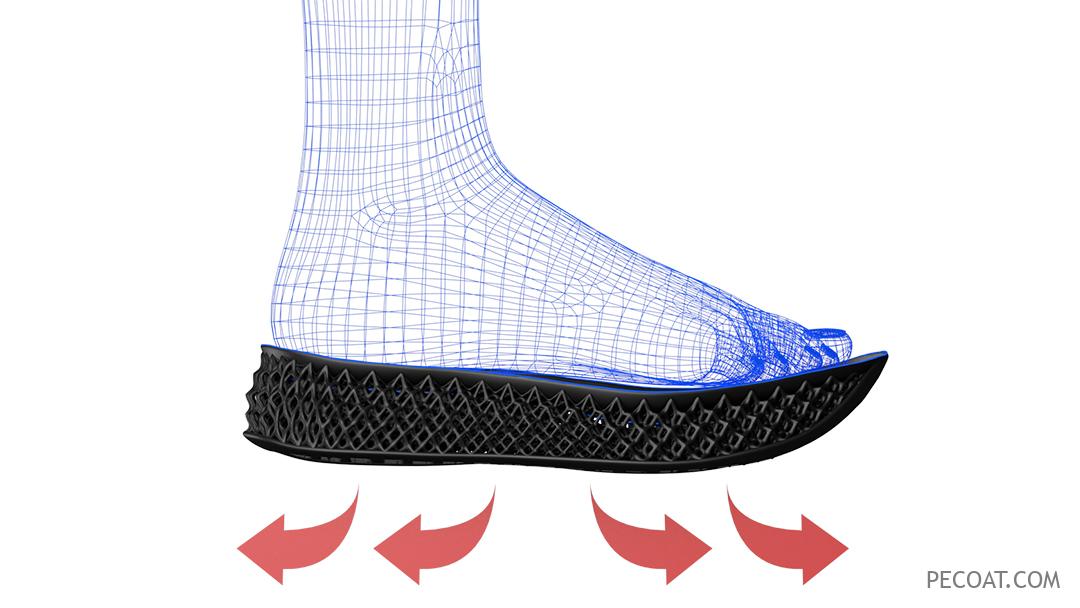 What are the functional characteristics of TPU shoes made with 3D printing?
Shock absorption: The complex hollow structure provides more cushioning space, greatly reducing the impact on the lower body joints during movement and protecting the joints.
Rebound: It allows athletes to obtain a high proportion of energy feedback during exercise.
Lightweight: The lightweight hollow structure significantly reduces the weight of the shoes, making the movement feel easier.
Breathability: Maintaining airflow in the shoe sole during exercise reduces stuffiness and enhances comfort.
Strength: Customized lattice designs can achieve different levels of softness and hardness according to functional requirements, meeting diverse needs for daily and sports activities.
Durability: TPU material itself is highly wear-resistant and commonly used in shoe soles and load-bearing applications.
Performance enhancement: Through structural design, it improves and enhances the athletic experience and performance.
Environmental friendliness: TPU material is recyclable and environmentally friendly, allowing for reuse and recycling.
Compression Performance Test: More than 1 million times no broken rod, no obvious deformation of the structure
TPU 3D Printing Bicycle Saddles
"Comfort," "breathability," "zone-specific shock absorption," and "pressure-free" can be considered synonymous with TPU 3D printed bicycle saddles. This is mainly attributed to parametric design and the use of elastic materials.
Design of 3D printed saddle – lattice structure
It is truly unique. This lattice structure is not just an aesthetic issue but also enables precise seat feel. We have designed a partitioned lattice structure using algorithms to achieve differentiated support areas.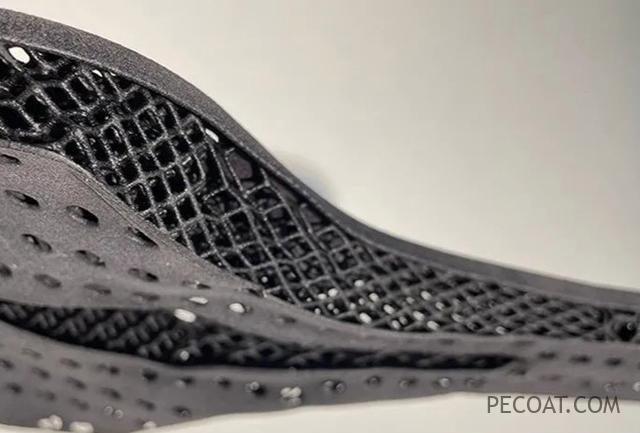 As seen in the picture, when the lattice is sparser and the rod diameter is thinner, we experience a softer area, while a denser and thicker lattice provides more support. Additionally, the hollow lattice structure allows for natural breathability, greatly alleviating sweat-related issues during cycling.
What is the material used for 3D printed saddles?
The material used for 3D printed saddles is a crucial factor in ensuring durability, good support, and high surface precision. The Peloton 3D printed saddle utilizes a high-performance thermoplastic polyurethane (TPU) material, which boasts a fracture elongation rate of up to 680%. Even after one million tests, it maintains its resilience without any compromise, retaining its original shape. The TPU lattice saddle is less prone to issues such as delamination, breakage, or damage under conditions like sun exposure or low temperatures. It can withstand more rigorous environmental challenges and has a longer lifespan. Additionally, the TPU material provides a matte texture, making the bicycle saddle lighter in weight compared to traditional foam cushioning.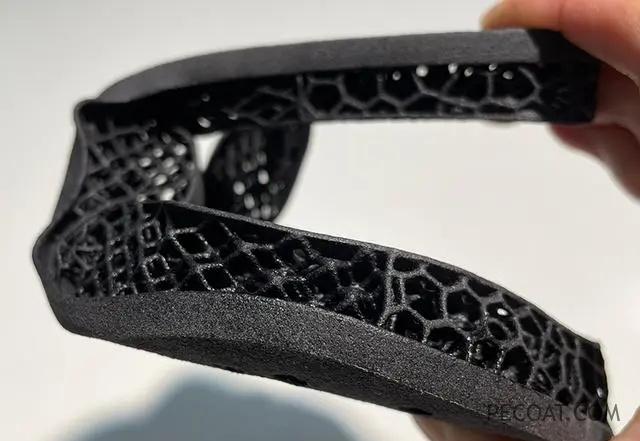 Will TPU 3D printed saddles represent the future of bicycle saddles?
TPU 3D printed saddles have immense potential and have already carved out a significant space in the market. The ability to utilize the differentiating support areas and breathable performance of 3D printed saddles opens up opportunities for mass production.
Furthermore, the design of 3D printed bicycle saddles allows for personalized customization based on athletes' comfort, health, and performance, making batch customization a key application of additive manufacturing.
However, TPU 3D printing saddles will not replace traditional saddles. They serve as a complement, offering a different product with unique sensations, thus providing further choices for specific target audiences.