Anti-static Conductive TPU Material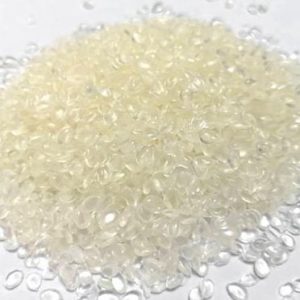 PECOAT® Anti-static Conductive TPU
PECOAT® Anti-static conductive TPU is a special application that is improved based on TPU material. Through special additives and precise processing, the anti-static level can provide 10E6~9, and the conductive level can provide 10E3~5. The product has outstanding stability, processability, no powder dropping or degradation, and is permanently anti-static and conductive.
Product Features
The permanent anti-static agent is not dependent on the humidity of the environment, which can ensure the use under harsh conditions. It does not affect the processing performance of the product and significantly reduces the surface resistance of the product. It has stable resistance value, good compatibility with TPU resin, and can be used for extruded or injection molded products. It has good flexibility, excellent wear resistance, superior physical properties, and advantages such as no fading, corrosion resistance, high strength, and flame retardancy.
The product is widely used in electronic accessories, electronic instrument accessories, anti-static casters, heart rate belts and other electronic products. We can provide targeted solutions according to different requirements and provide free samples for confirmation and trial use.
Anti-static TPU
| Item | Unit | Typical Value | | | | | | |
| --- | --- | --- | --- | --- | --- | --- | --- | --- |
| Hardness | Shore-A/D | 80A | 85A | 90A | 95A | 98A | 50D | 55D |
| Specific Gravity | g/cm3 | 1.19 | 1.19 | 1.2 | 1.21 | 1.21 | 1.22 | 1.22 |
| Tensile strength | MPa | 23 | 26 | 32 | 38 | 43 | 42 | 45 |
| Tensile modulus 100% | MPa | 7 | 9 | 11 | 13 | 17 | 15 | 19 |
| Tensile modulus 300% | MPa | 12 | 15 | 17 | 21 | 26 | 22 | 29 |
| Elongation at break | % | 680 | 645 | 600 | 560 | 520 | 500 | 480 |
| Surface Impedance(Anti-static) | Ω | 10E7~10 | 10E7~10 | 10E7~10 | 10E7~10 | 10E7~10 | 10E7~10 | 10E7~10 |
| Suggested melting temperature | 160-220℃ | | | | | | | |
| Drying time | 3H-4H | | | | | | | |
| Drying temperature | 90-100℃ | | | | | | | |
Conductive TPU
| Items | Unit | Type Value | | | | | | |
| --- | --- | --- | --- | --- | --- | --- | --- | --- |
| Hardness | Shore-A/D | 80A | 85A | 90A | 95A | 98A | 50D | 55D |
| Specific Gravity | g/cm3 | 1.27 | 1.3 | 1.31 | 1.32 | 1.33 | 1.34 | 1.36 |
| Tensile strength | MPa | 32 | 40 | 43 | 52 | 55 | 58 | 62 |
| Tensile modulus 100% | MPa | 21 | 27 | 30 | 41 | 40 | 41 | 45 |
| Elongation at break | % | 350 | 300 | 260 | 200 | 170 | 150 | 130 |
| Surface impedance(Conductive ) | Ω | 10E3~5 | 10E3~5 | 10E3~5 | 10E3~5 | 10E3~5 | 10E3~5 | 10E3~5 |
| Suggested melting temperature | 160-220℃ | | | | | | | |
| Drying time | 3H-4H | | | | | | | |
| Drying temperature | 90-100℃ | | | | | | | |
TPU Modified