Nylon Powder Coating for Printing Roller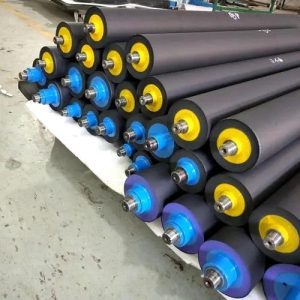 Nylon Powder Coating for Printing Roller
PECOAT® PA11-PAT701 Nylon powder is designed for printing rollers, using the fluidized bed dip coating process. It is made of high-performance nylon resin PA11 through a special physical process. The powder is a regular spherical shape; it has excellent physical and chemical properties, excellent wear resistance, low temperature resistance, and flexibility. Excellent adhesion to metal; compared with ordinary nylon 1010 powder, it has more excellent physical and chemical properties.
Nylon coatings have high hardness, excellent wear resistance, good chemical and solvent resistance, good weather resistance, strong adhesion, and excellent comprehensive properties. Printing rollers and ink transfer rollers require coatings with high adhesion, wear resistance, and ease of secondary precision processing. Nylon 11 has more outstanding advantages compared to nylon 1010, with low brittleness, no cracking in the coating during winter, higher adhesion, no curling, and low rework rate. The strong self-lubricating property of nylon coatings reduces resistance and noise and increases wear resistance. The coating also has strong adhesion to metals and is suitable for subsequent lathe and grinding processing. The integration of these advantages makes it very advantageous for printing rollers.
Powder Properties
Specific Gravity: 1.05 g/cc
Bulk Density : 0.500 g/cc
Water Absorption: <= 1.0 % @Time 86400sec
Particle Size: 100 – 130 µm
Coating Properties
Hardness, Shore D(ISO 868): 70
Impact Test(ASTM G14): >= 2.00 J
Taber Abrasion, mg/1000 Cycles( ISO 9352): 15
Dielectric Strength(ASTM D149) : 30.0 kV/mm @Thickness 0.350 – 0.450 mm
Melting Point(ISO 1218): 183 – 188 °C
Vicat Softening Point(ISO 306): 181 °C
More information about Nylon Powder Coating for Printing Roller, please contact us, sample testing is available.