Glass Fiber Reinforced TPU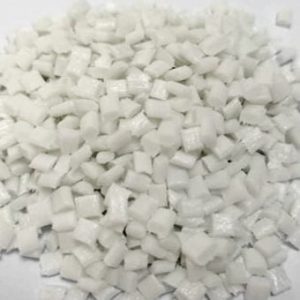 PECOAT® Glass Fiber Reinforced TPU
A certain proportion of glass fiber is added to enhance the physical and chemical properties of TPU. This makes the product high in strength, wear-resistant, flexible, low in water absorption, and high in elasticity.
Product Features
Good insulation
Strong heat resistance
Good corrosion resistance
High mechanical strength
Use
The product is widely used in special applications such as electronic plugs, automotive parts, mechanical parts, ships, aerospace, and electronic housings.
| Items | Unit | Typical Value | | |
| --- | --- | --- | --- | --- |
| Hardness | Shore-A/D | 65D | 75D | 85D |
| Specific Gravity | g/cm3 | 1.32 | 1.38 | 1.45 |
| Tensile strength | MPa | 78 | 85 | 96 |
| Elongation at break | % | 130 | 92 | 65 |
| Tear strength | KN/mm | 142 | 156 | 180 |
| Suggested melting temperature | 160-220℃ | | | |
| Drying time | 3H-4H | | | |
| Drying temperature | 90-100℃ | | | |
TPU Modified