Flame Retardant Fire-proof TPU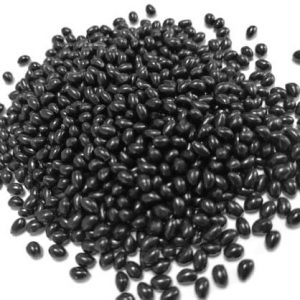 PECOAT® Flame Retardant Fire-proof TPU Material
It is produced using a unique process, with special flame retardants added during the chemical reaction. It has good flame retardant properties (UL-94V0, V1, V2), and ensures that the mechanical properties are not affected while maintaining its natural transparency, which is beneficial for coloring processing. Compared to similar products, it is more stable. The product is widely used in charging pile cables, mineral cables, submarine cables, robot cables, drag chain cables, films, and hoses.
Product Features:
Low smoke, halogen-free, low odor, environmental protection,
Low-temperature flexibility, good weather resistance and water resistance, and superior anti-microbial properties.
Different flame retardant levels can be customized according to customer requirements, and matte, glossy, and frosted finishes can be customized.
Polyester Flame-retardant Fire-Proof TPU
| Items | Unit | Typical Value | | | | | | | |
| --- | --- | --- | --- | --- | --- | --- | --- | --- | --- |
| Hardness | Shore-A | 65 | 70 | 75 | 80 | 85 | 90 | 95 | 98 |
| Specific Gravity | g/cm3 | 1.18 | 1.19 | 1.2 | 1.21 | 1.23 | 1.23 | 1.24 | 1.27 |
| Tensile strength | MPa | 17 | 21 | 25 | 28 | 30 | 37 | 42 | 50 |
| Tensile modulus 100% | MPa | 2.3 | 3.2 | 4.3 | 5.6 | 6.5 | 7.7 | 8.5 | 9 |
| Tensile modulus 300% | MPa | 5 | 5.5 | 6.5 | 7.8 | 9 | 12 | 14 | 16 |
| Elongation at break | % | 650 | 610 | 575 | 540 | 525 | 490 | 475 | 450 |
| Tear strength | KN/mm | 63 | 68 | 72 | 80 | 86 | 98 | 110 | 125 |
| Flame grade | UL94 | VO | VO | VO | VO | VO | VO | VO | VO |
| Suggested melting temperature | 160-220℃ | | | | | | | | |
| Drying time | 3H-4H | | | | | | | | |
| Drying temperature | 80-100℃ | | | | | | | | |
Note:Values in the table only represent typical values, not absolute values
Polyether Flame-retardant Fire-Proof TPU
| Items | Unit | Typical Value | | | | | | | |
| --- | --- | --- | --- | --- | --- | --- | --- | --- | --- |
| Hardness | Shore-A | 65 | 70 | 75 | 80 | 85 | 90 | 95 | 98 |
| Specific Gravity | g/cm3 | 1.15 | 1.16 | 1.17 | 1.18 | 1.2 | 1.22 | 1.22 | 1.23 |
| Tensile strength | MPa | 14 | 15 | 17 | 21 | 25 | 28 | 30 | 33 |
| Tensile modulus 100% | MPa | 2.3 | 3.2 | 4.3 | 5.6 | 6.5 | 7.7 | 8.5 | 9 |
| Tensile modulus 300% | MPa | 5 | 5.5 | 6.5 | 7.8 | 9 | 12 | 14 | 16 |
| Elongation at break | % | 650 | 610 | 575 | 540 | 525 | 490 | 475 | 450 |
| Tear strength | KN/mm | 58 | 62 | 66 | 76 | 81 | 88 | 91 | 95 |
| Flame grade | UL94 | V1 | V1 | VO | VO | VO | VO | VO | VO |
| Suggested melting temperature | 160-220℃ | | | | | | | | |
| Drying time | 3H-4H | | | | | | | | |
| Drying temperature | 80-100℃ | | | | | | | | |
Note:Values in the table only represent typical values, not absolute values
TPU Modified