Where To Buy PTFE Powder ?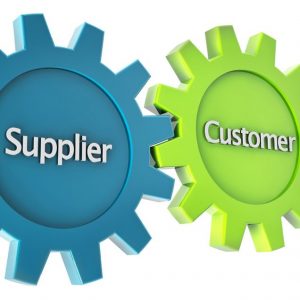 PTFE (polytetrafluoroethylene) powder is a synthetic fluoropolymer commonly used in industrial applications such as coatings, sealants, and lubricants. It is known for its excellent chemical resistance, low friction, and high temperature tolerance, making it a popular choice in many industries.
Where to buy PTFE powder ?
If you are looking to buy PTFE powder, there are several options to consider. One option is to purchase from online chemical suppliers. Companies like Sigma-Aldrich, Fisher Scientific, and Amazon Business offer a wide range of chemical products, including PTFE powder. Online suppliers typically provide product descriptions, specifications, and pricing information on their websites, making it easy to compare different products and prices.
Another option is to look for local chemical suppliers in your area. You can try searching for them on directories like Yellow Pages or Google Maps. Local suppliers may have a physical store where you can visit and check out the products firsthand. You may also be able to negotiate prices and delivery options with local suppliers.
PTFE manufacturers may also sell PTFE powder directly to customers. These companies typically have a larger selection of PTFE products and can offer more customization options to meet specific customer requirements. However, purchasing directly from manufacturers may require larger minimum orders and longer lead times.
When purchasing PTFE powder, it's important to ensure that you are buying from a reputable source and that the product meets your specific requirements. Here are some key factors to consider when choosing a supplier:
Product quality: Look for suppliers that provide product certifications and quality control measures. Check product specifications to ensure that the PTFE powder meets your specific requirements in terms of particle size, purity, and other properties.
Price: Compare prices from different suppliers to ensure that you are getting a fair price for the PTFE powder. Be wary of suppliers that offer significantly lower prices than competitors, as this may indicate lower quality or fraudulent products.
Delivery options: Consider delivery options and lead times when choosing a supplier. Some suppliers may offer faster delivery options at an additional cost, while others may require longer lead times for large or customized orders.
Customer service: Look for suppliers that offer good customer service and support. Check online reviews and ratings to see what other customers have to say about their experiences with the supplier.
Overall, buying PTFE powder requires careful consideration of several factors, including product quality, price, delivery options, and customer service. By doing your research and comparing different suppliers, you can find the right PTFE powder for your specific application at a fair price.
PECOAT® is a reliabe China supplier of PTFE powder, it supply micropowder with different particle size for a wide range of application.