Nylon Powder Coating for Lingerie Accessories Clips and Bra Wires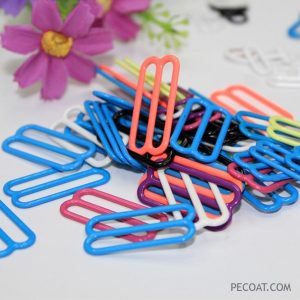 PECOAT® lingerie accessory special nylon powder a thermoplastic polyamide 11 powder coating, it is made of high-performance nylon through special physical processes. The powder is in regular spherical shape. It is an excellent environmentally friendly, non-toxic and harmless powder coating suitable for surface coating of small parts. It has excellent physical and chemical properties, and its wear resistance, flexibility, and low-temperature impact resistance are all very good, which can well meet the high-end application requirements of lingerie accessories.
It is widely used in lingerie and swimwear industry as coating material for the Undergarment accessories, such as adjustors, clips and bra wires. bra steel ring encapsulation. Its unique properties provide the following benefits: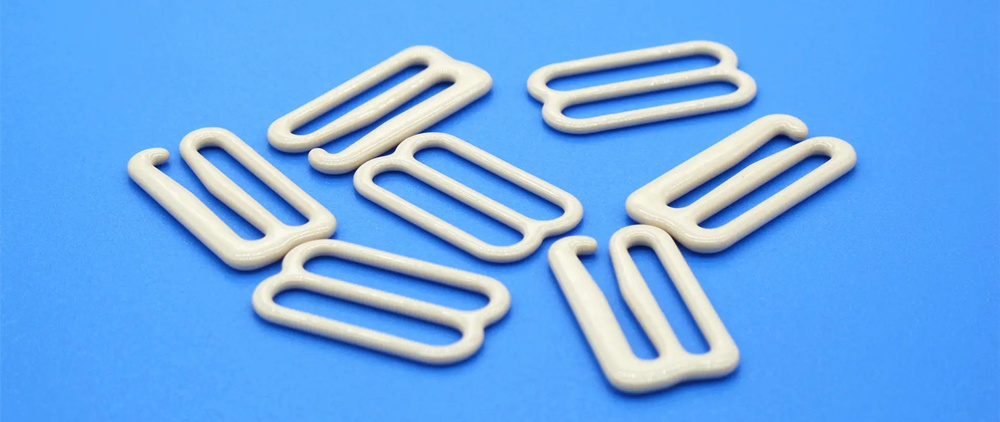 Warm-to-touch feeling
Excellent dyeing properties,with bright and flawless colors and high color fastness.
Sweat (corrosion) resistance
Unrivalled wear and abrasion resistance
Washing resistance
Excellent impact resistance
Good edge covering
High Graffiti resistance
Non toxic
Outstanding flexibility
Colors available:
White
Black
Other colors are dyed from white
White grades have excellent dyeing properties.
Application areas:
Surface coating of lingerie steel rings and back buckles;
surface coating of magnetic cores and magnetic rings;
surface coating of small parts.